The holiday season is right around the corner, and what better way to kick off the festivities than by attending some of the top holiday events in North Carolina. From dazzling light displays to festive parades, there's something for everyone to enjoy. The state offers a wide range of holiday events that cater to all interests, ages, and budgets. In this blog post, we'll unwrap the top holiday events that you absolutely can't miss in North Carolina this year!
North Carolina Chinese Lantern Festival-Cary: November 17 – January 14 @ Koka Booth Amphitheater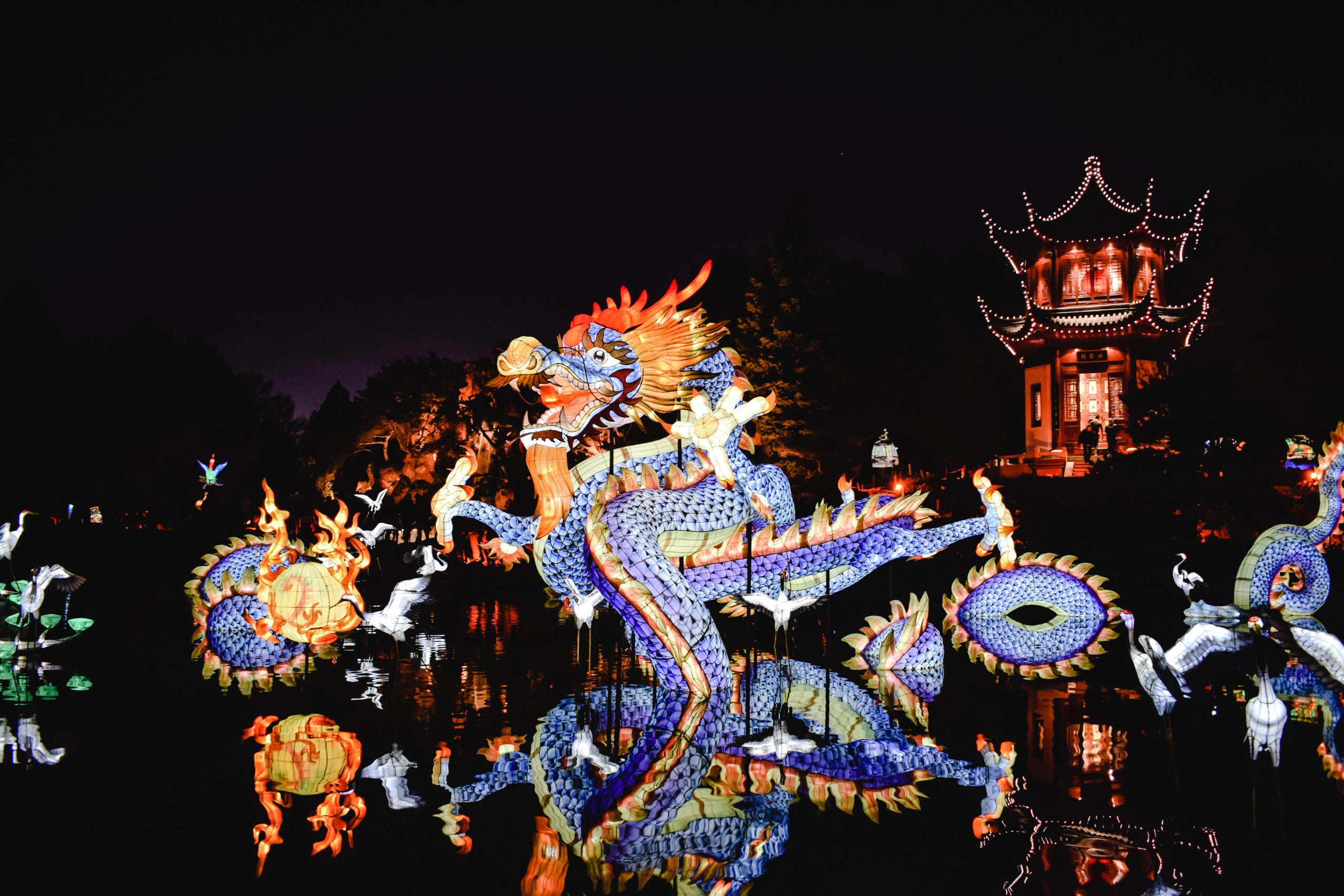 Koka Booth Amphitheatre will host the North Carolina Chinese Lantern Festival from November 17, 2023, through January 14, 2024. This popular festival features hundreds of larger-than-life lanterns, creating an incredible, colorful adventure that visitors can stroll through during the holiday season.
Moreover, more than 15,000 LED lights make up 20 distinct displays, including a 200-foot-long, 21-foot-tall mythical creature that sits on Symphony Lake.
Make sure you buy your tickets in advance and enjoy this mesmerizing holiday event with your loved ones.
Raleigh Christmas Parade: Nov 18, 2023 @ Hillsborough to Fayetteville St Downtown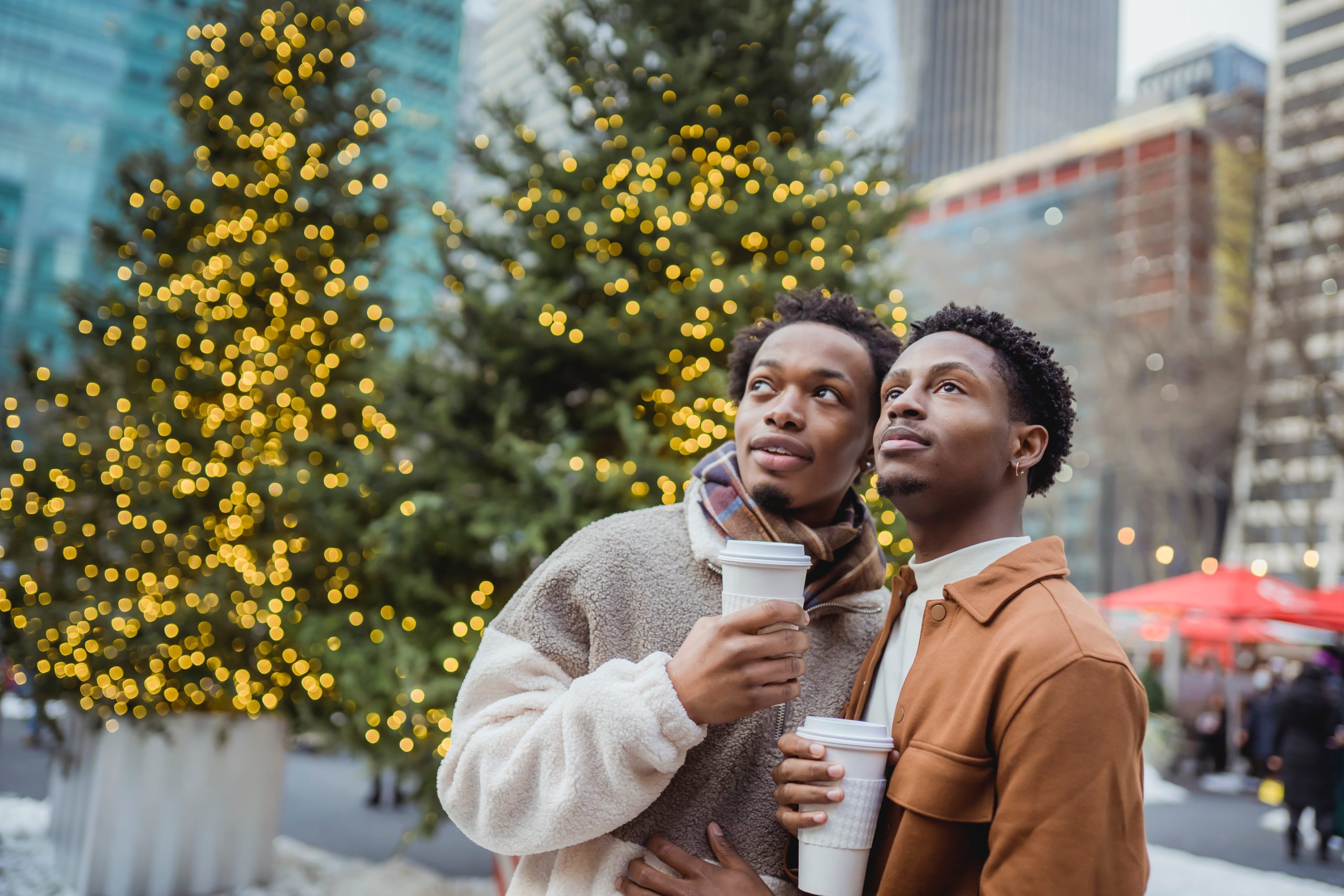 The Raleigh Christmas Parade is an annual event that takes place in downtown Raleigh. As of January 2023, we have no updates on how the Raleigh Christmas Parade will proceed for 2023, given the tragedy that occurred in 2022.
On a better note, in 2021, the parade was incredible, showcasing dozens of floats that included marching bands, twirlers, elaborately costumed Mexican dancers, cowboys and cowgirls riding through, hot cars, vintage cars, and of course, Mr. and Mrs. Claus.
The parade winds its way past more than 65,000 spectators along Hillsborough to Fayetteville St. Downtown every November, so make sure to catch it live.
27th Annual American Indian Heritage Celebration: Nov 18, 2023, @ North Carolina Museum of History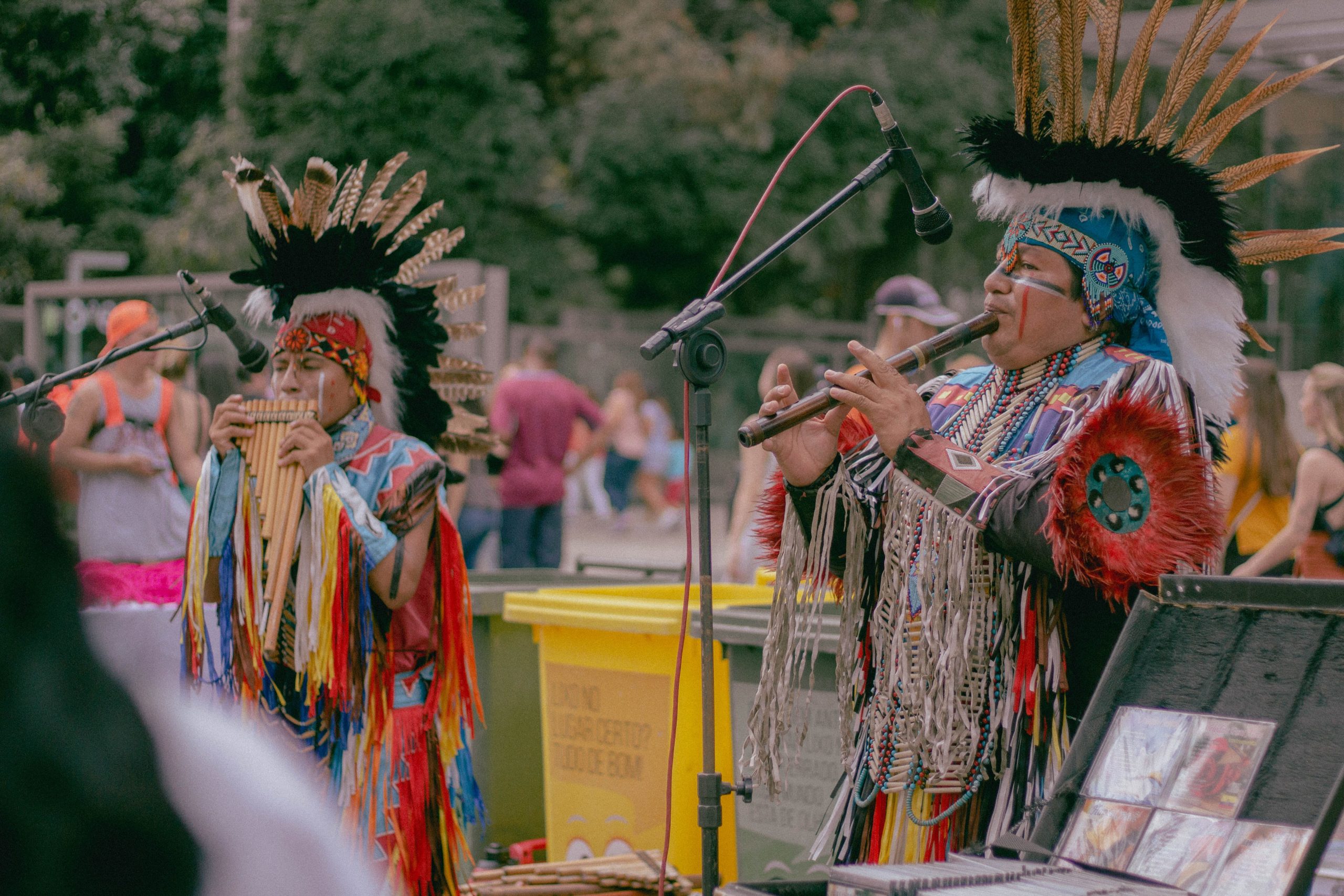 The 27th Annual American Indian Heritage Celebration, scheduled for November 18, 2023, at the North Carolina Museum of History, is a dynamic festival that pays tribute to the rich history, culture, and remarkable contributions of the American Indian community in North Carolina.
From traditional drumming and captivating dance performances to contemporary American Indian art and the profound history that underlies this vibrant community, the festival has something special to offer to every visitor.
So, mark your calendars and join us on November 18, 2023, at the North Carolina Museum of History, as we come together to honor and celebrate the enduring legacy and invaluable contributions of the American Indian community to our beloved state and the entire nation.
Downtown Raleigh Tree Lighting Celebration @ Duke Energy Center for the Performing Arts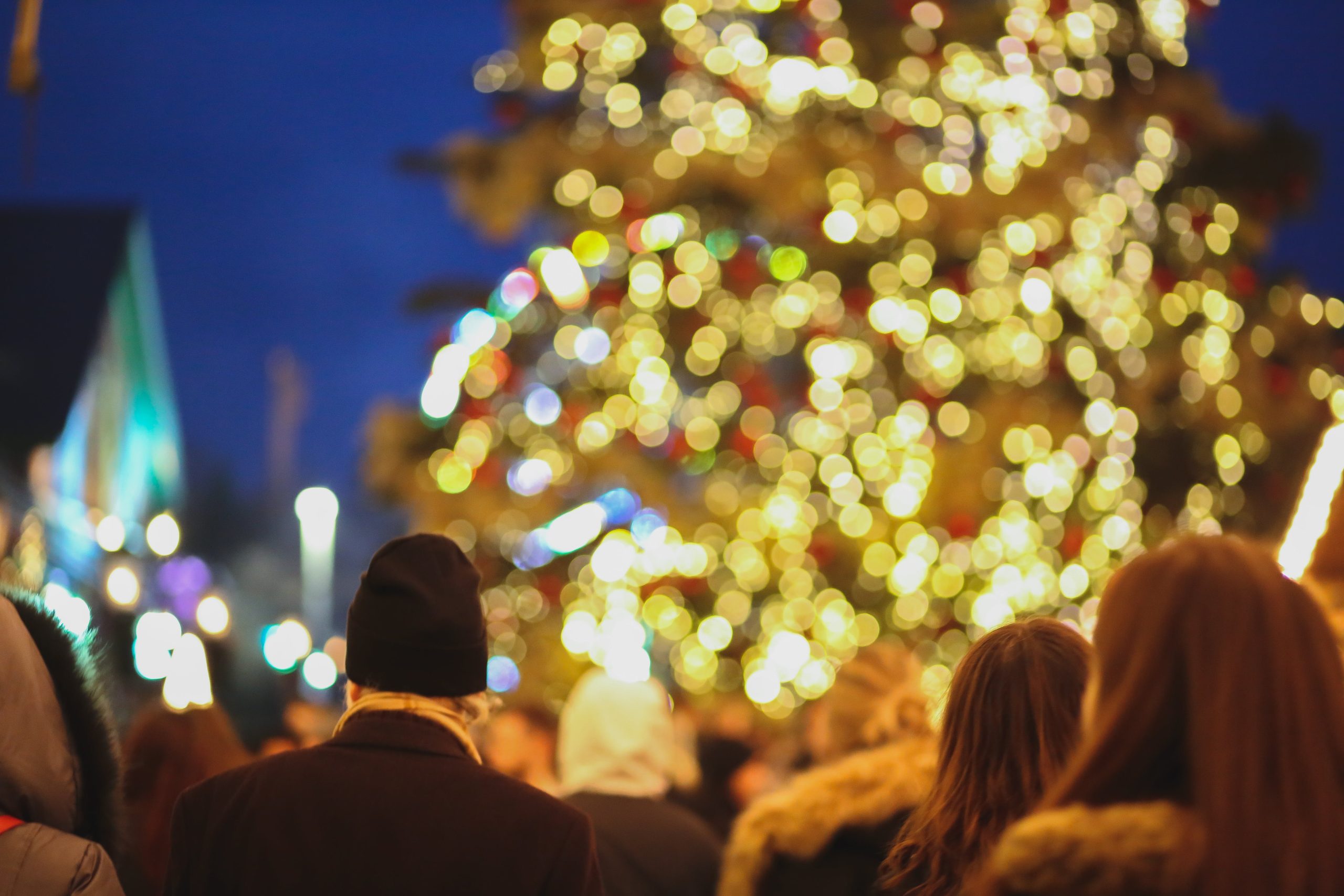 The Downtown Raleigh Tree Lighting Celebration is a cherished tradition where people gather to see the beautiful tree, browse through unique handmade gifts at the Triangle Pop-Up market, and capture memorable photos with Santa Claus.
This year's event also includes live performances, allowing attendees to sing along to Christmas classics, dance, and enjoy the festive atmosphere.
With its joyous ambiance and delightful experiences, this celebration promises to bring cheer to everyone in attendance.
Illuminate Raleigh: December 1 – Janaury 4 @ Downtown Raleigh
Step into a world where the city's streets come alive with enchanting light, whimsical art, and a dash of holiday magic at the Duke Energy Center for The Performing Arts's Illuminate Art Walk.
What sets this event apart is its ability to delight visitors of all ages. The art pieces are not only visually stunning but also family-friendly, making it an ideal outing for the whole clan. So, whether you're sipping a warm coffee or indulging in hot chocolate, or perhaps, thanks to Sip and Stroll, opting for something a tad stronger, you're in for a treat as you wander the illuminated streets and explore the art displays adorning storefront windows.
So, mark your calendar, grab your loved ones, and make your way to Downtown Raleigh to be part of this luminous celebration.
WRAL Nights Of Lights: Late November – Late December @ Dorothea Dix Park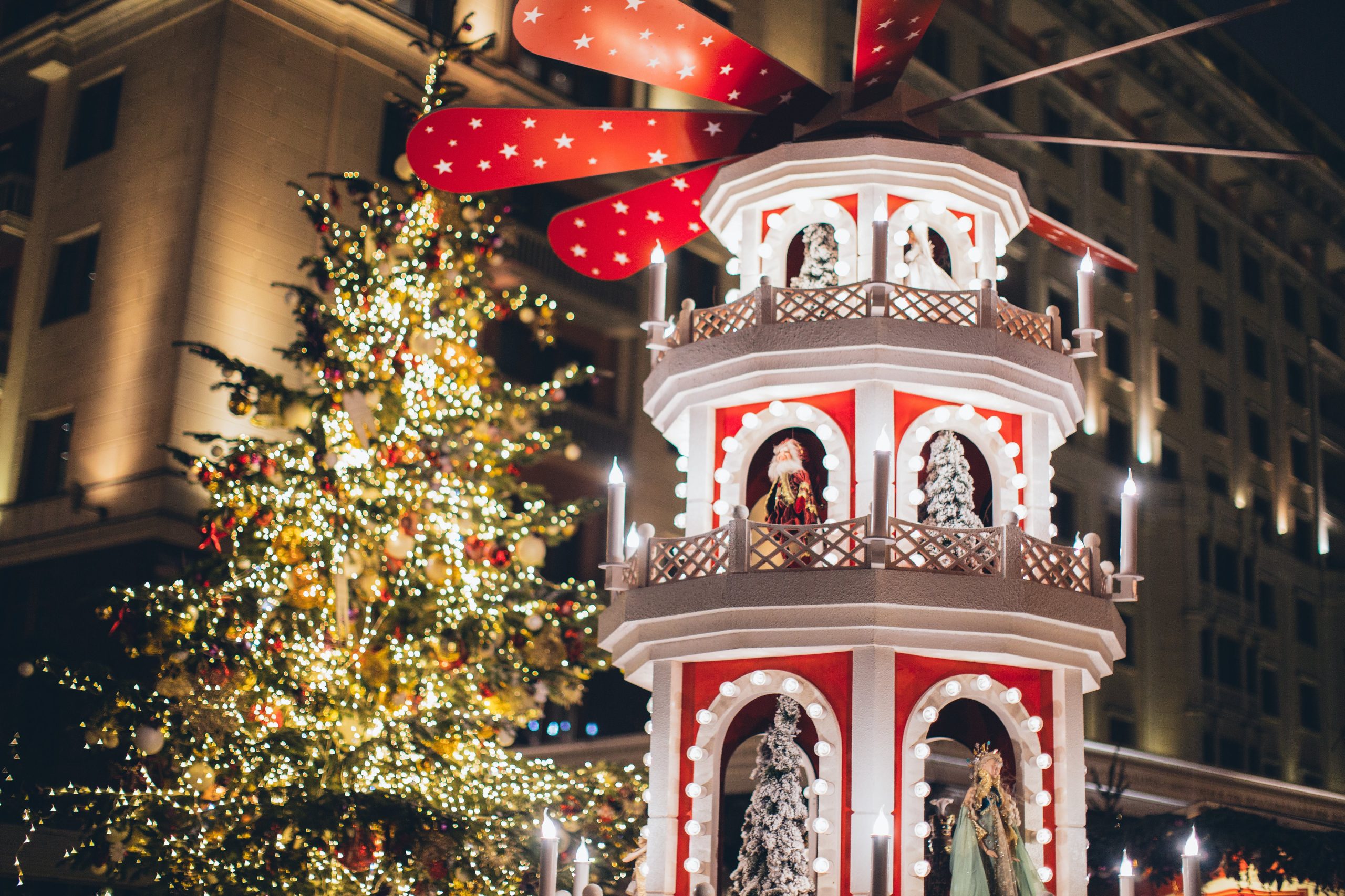 For a dose of holiday enchantment, look no further than the captivating Nights of Lights event at the stunning Dorothea Dix Park. This magical light show extravaganza takes place against the backdrop of the park's natural beauty, promising an unforgettable experience for all.
As the sun dips below the horizon, embark on a mesmerizing 1.3-mile journey through the park, where your senses will be treated to a symphony of art installations, twinkling trees, and dazzling festival light displays.
Additionally, Nights of Lights offers select evenings where you can choose to walk or bike the route. Be sure to plan ahead and secure your tickets in advance because this event is a local favorite, and it tends to sell out quickly.
Magic Of Lights: November – December 2023 @ Coastal Credit Union Music Park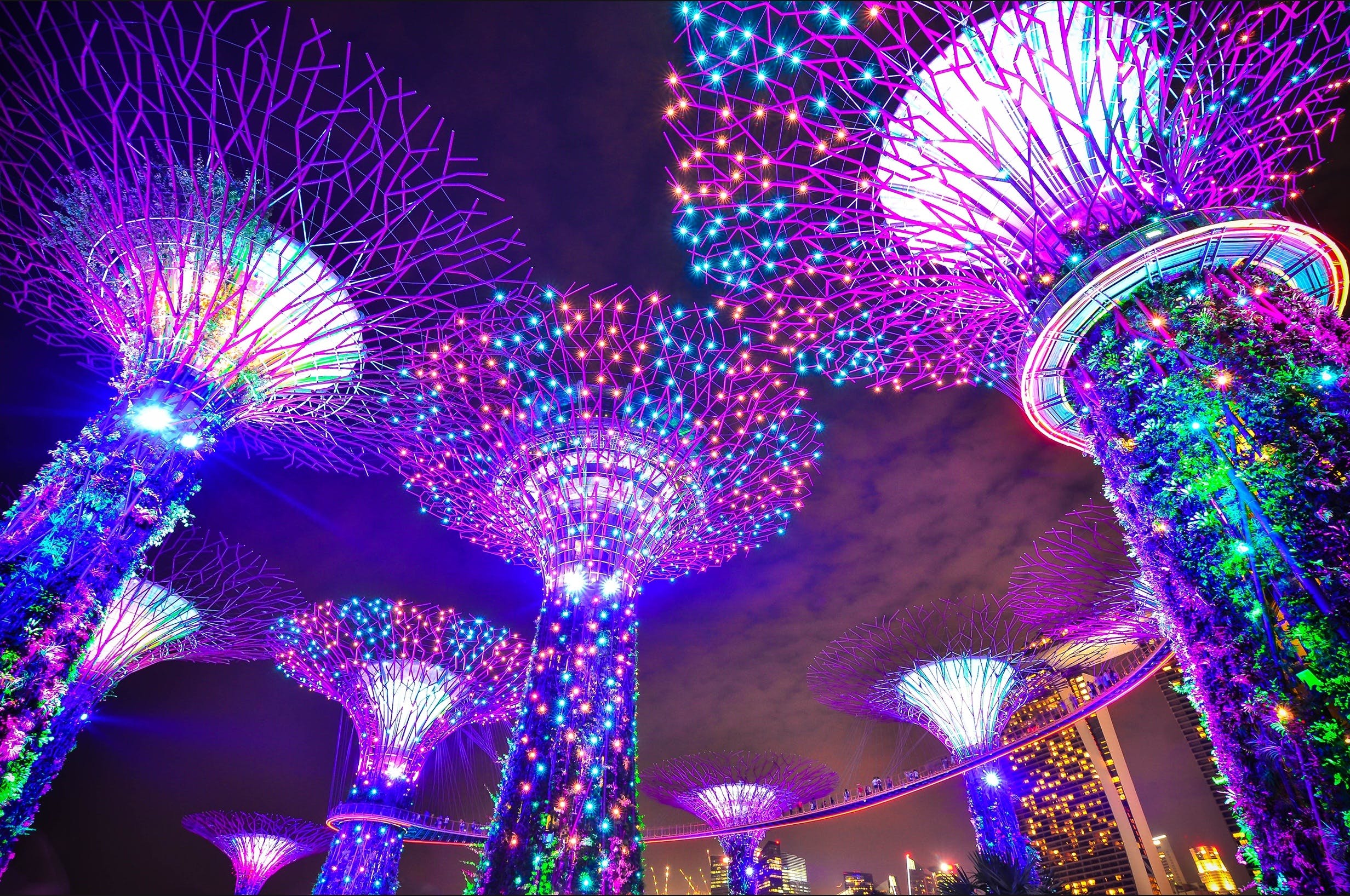 Prepare to be dazzled at the Magic of Lights event, a captivating holiday spectacle hosted at the Coastal Credit Union Music Park. This magical experience has been enchanting audiences since its inception in 2016 and is proudly brought to you by Family Entertainment Holdings. Raleigh, the shining star of North Carolina, is the exclusive host of this mesmerizing event in the state.
Embark on a one-mile-long drive through the parking area of Walnut Creek's music venue, where you'll be greeted by a dazzling array of light displays featuring your beloved holiday scenes and characters. But what truly sets the Magic of Lights apart is its larger-than-life displays, including the entertaining singing heads that add an extra layer of fun to the experience.
Despite the shorter one-mile route, the Magic of Lights at Coastal Credit Union Music Park offers a more dramatic and immersive experience, leaving you with the feeling that there's so much more to see and enjoy.
Holiday Express At Pullen Park: November 29 – December 15 @ Pullen Park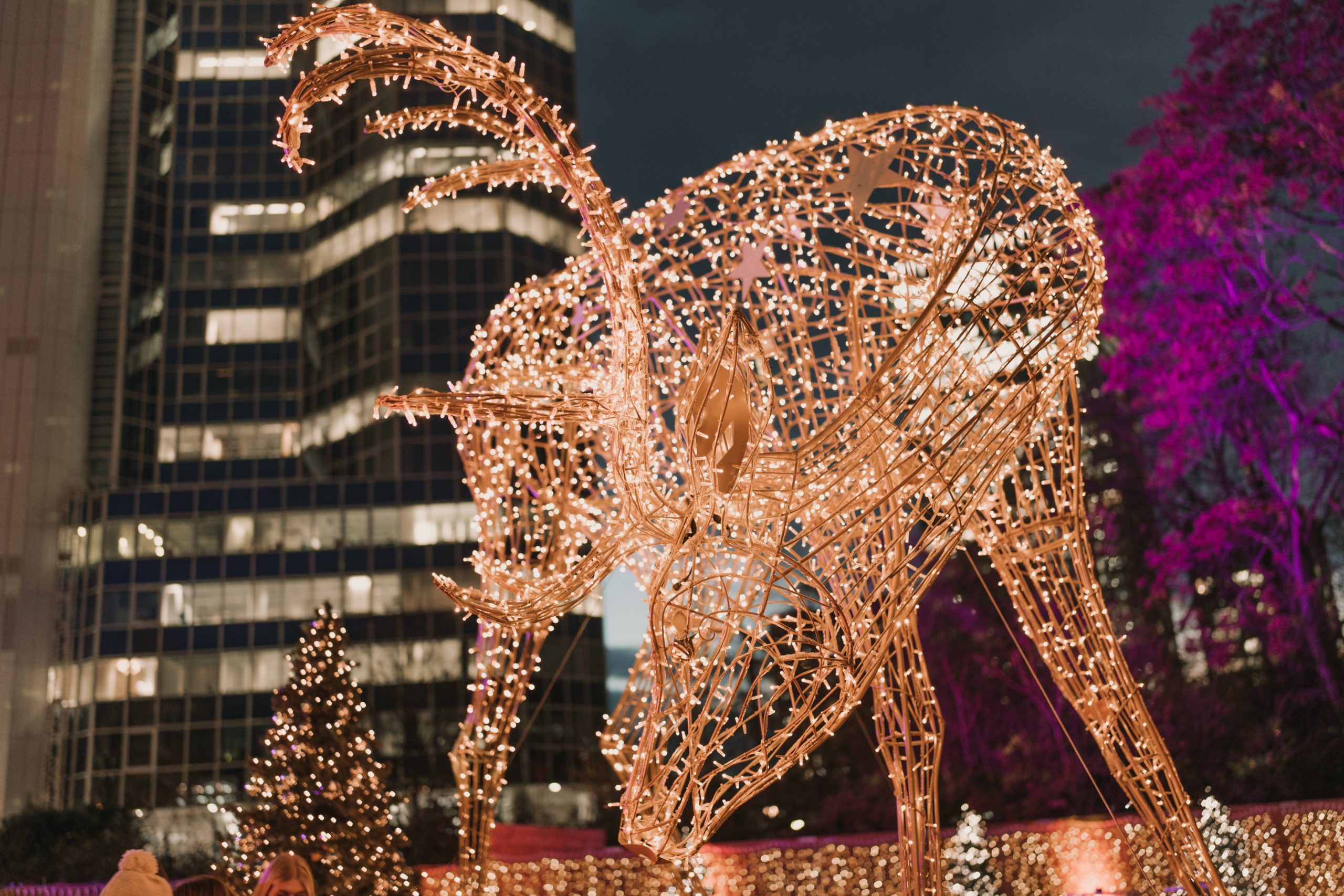 Prepare for a dash of holiday magic as Pullen Park undergoes a festive transformation, adorned with thousands of twinkling lights to become a holiday wonderland.
While this beloved event has been on hiatus for the past two years, you'll want to keep a keen eye out for its return this year and cross your fingers for its comeback. Tickets for the Holiday Express typically go on sale in mid-July and, as the saying goes, they vanish faster than a whip crack, so be sure to be ready when they drop.
The experience at Pullen Park offers delightful activities for families, including s'mores, hot chocolates, photo opportunities with Santa, a miniature train ride through the park, and the joyous carousel ride. It's an event predominantly tailored for families with younger children, making it a wonderful opportunity to create cherished holiday memories.
Annual Historic Oakwood Candlelight Tour®: December 9 – December 10 @ Historic Oakwood District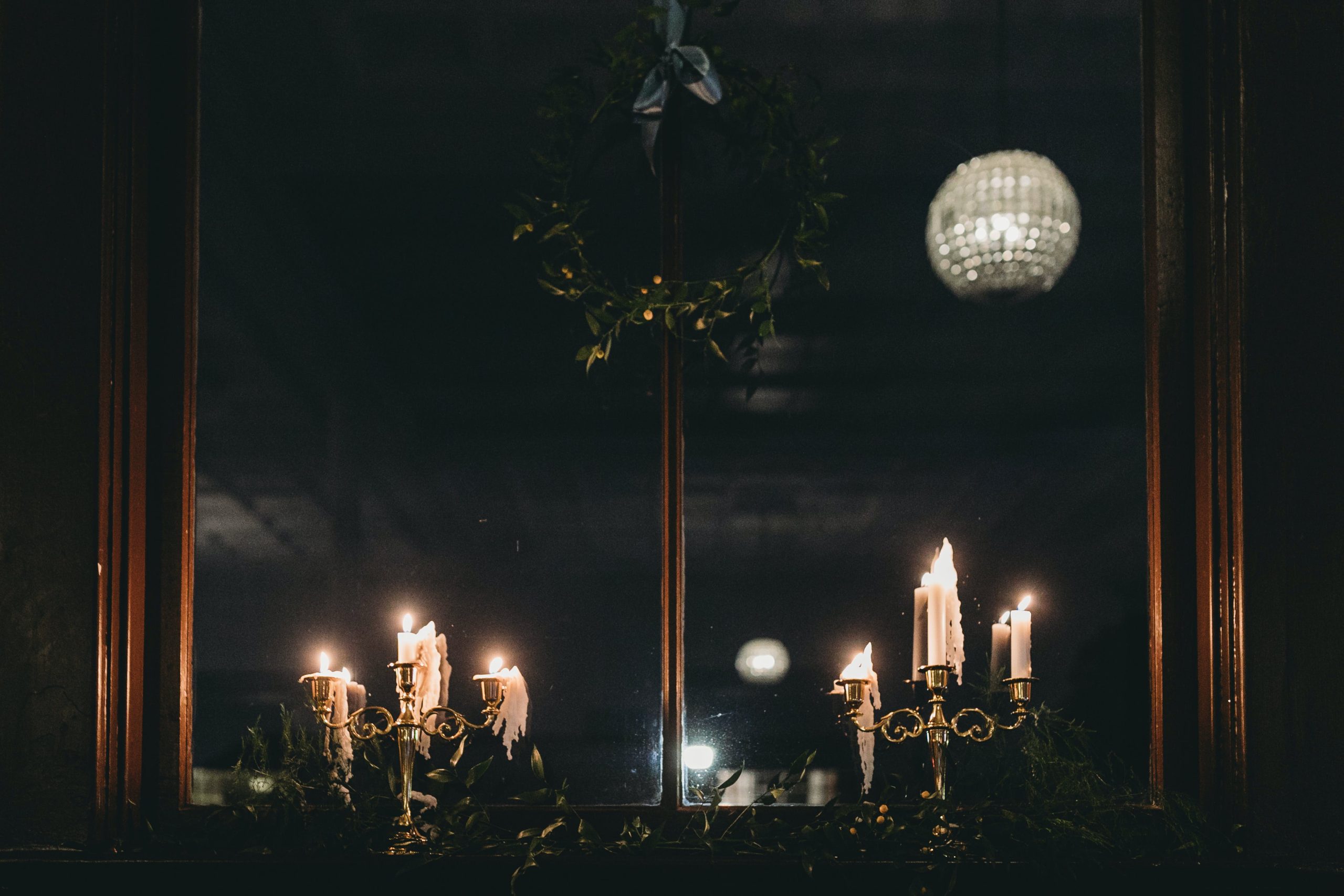 Don't miss your chance to step back in time and immerse yourself in the charm of Raleigh's past with the highly anticipated Candlelight Tour of the Historic Oakwood Neighborhood. This walking tour has been a beloved Raleigh tradition since its inception in 1972, and it continues to capture the hearts of all who attend.
Be sure to secure your tickets early, as this event is incredibly popular and sells out quickly. It's an unforgettable journey into the heart and soul of Raleigh, and a testament to the enduring beauty of its historic districts.
For a truly immersive experience, make sure to set aside a minimum of 4 hours to explore the remarkable homes featured on the Candlelight Tour. To kick off your journey, consider beginning or concluding your visit with a well-deserved drink at Pelagic Beer and Wine, a local favorite nestled on North Person Street. It's renowned as one of the trendiest neighborhood watering holes in Raleigh, and a perfect spot to reflect on your tour.
Theatre In The Park Presents A Christmas Carol: December 8- December 17 @ Martin Marietta Center for The Performing Arts and DPAC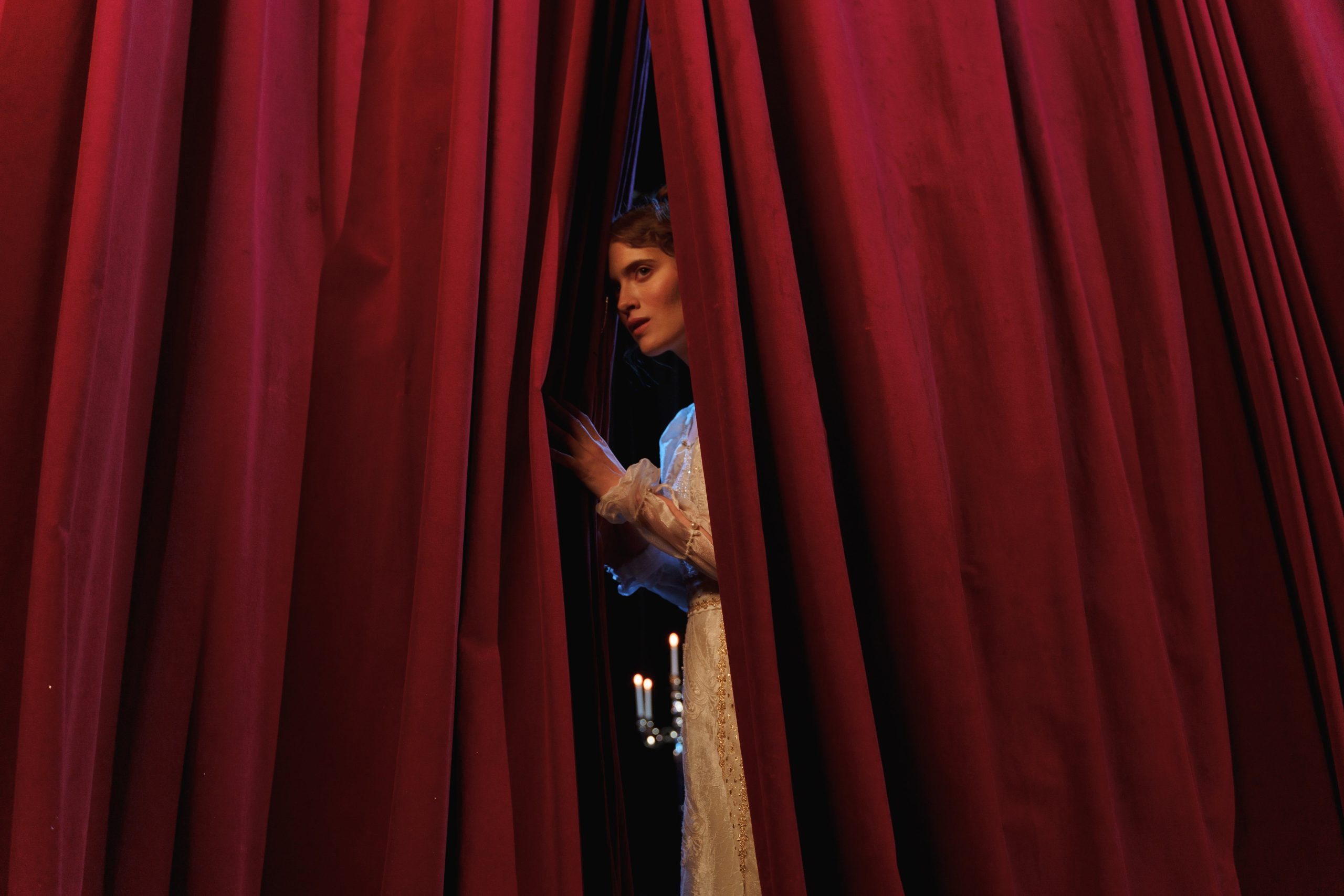 Prepare to have your holiday spirits lifted with the uproarious comedy adaptation of Charles Dickens' classic tale, A Christmas Carol. This side-splitting production has been a beloved annual tradition in Raleigh since 1974, earning its spot as one of the "Top 20 Events in the Southeast."
Hailed as "one of the most successful shows in North Carolina theatre history," this comedic take on the timeless story is a true gem of the holiday season. In 2022, we finally had the pleasure of witnessing this delightful performance.
As a testament to its ever-growing popularity, the show has now expanded to two larger performance venues: the Martin Marietta Center for The Performing Arts in Downtown Raleigh and DPAC in Durham. This heartwarming yet side-splitting adaptation promises an unforgettable evening of laughter and holiday cheer, and it's an absolute must-see during the festive season.
First Night Raleigh: December 31 @ Fayetteville St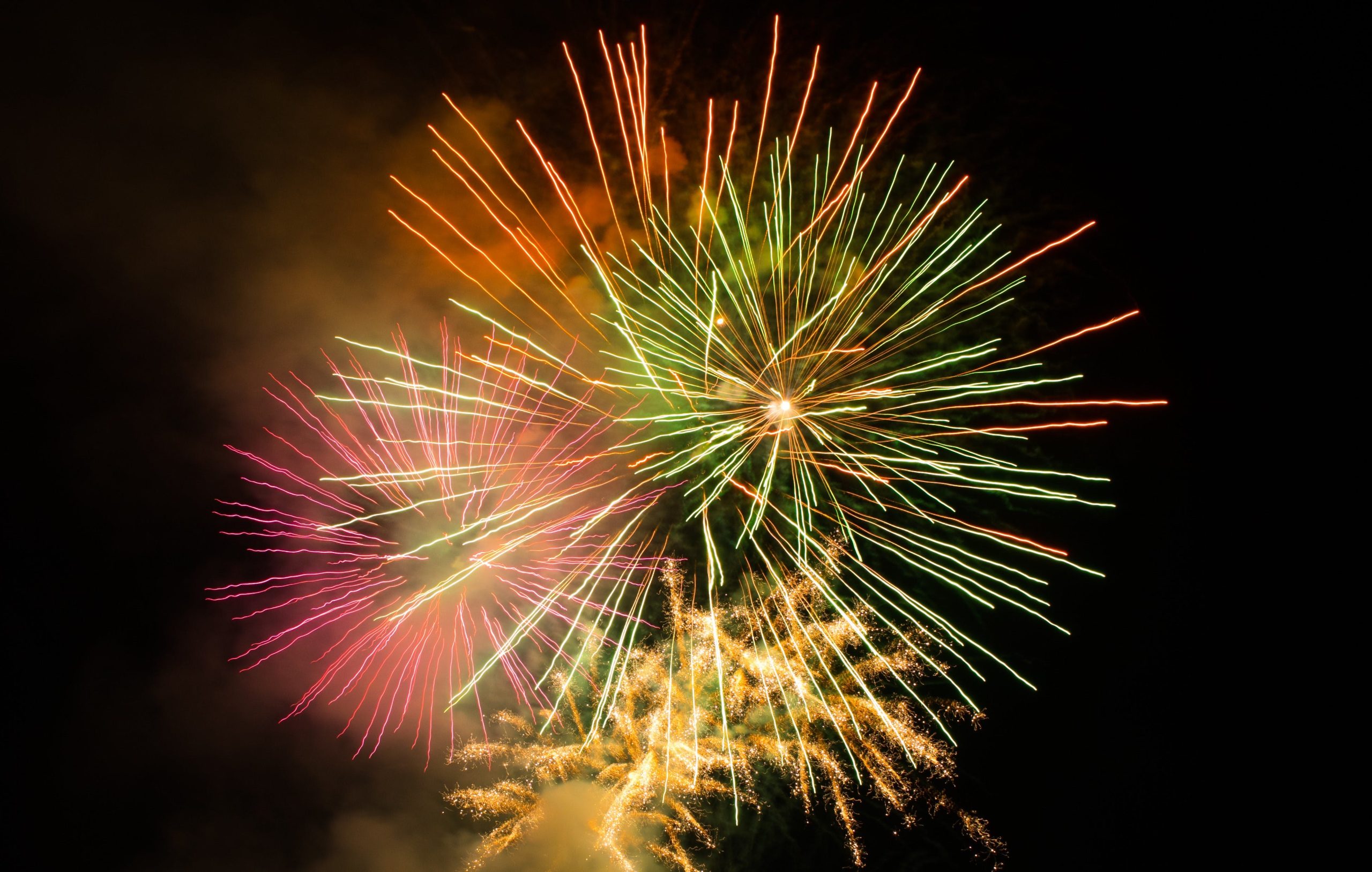 When it comes to ringing in the New Year in style, First Night Raleigh reigns supreme as North Carolina's grandest New Year's Eve celebration and the quintessential event to kick off the year with a bang in Raleigh.
This vibrant celebration unfolds on the iconic Fayetteville Street, where the excitement kicks off with a bang at 2 pm with a slew of outdoor musical performances and a delightful Children's Celebration that ensures there's something for revelers of all ages.
The night culminates in grand fashion, featuring live music on the outdoor Main Stage, the world-renowned Raleigh Acorn Drop, and a breathtaking fireworks spectacle that lights up the night sky. While we may not be night owls, First Night Raleigh has got it all covered. It's an unmissable event to welcome the New Year with boundless energy and radiant spirits.
Get in the holiday spirit with Triangle Corporate Coach!
As you prepare to immerse yourself in the festive wonders of North Carolina's holiday events, consider elevating your experience by traveling with Triangle Corporate Coach. Our luxurious transportation service is designed to ensure that every moment of your holiday journey is filled with comfort, style, and convenience.This holiday season, let Triangle Corporate Coach be your trusted partner in crafting unforgettable memories. We invite you to experience the festivities of North Carolina in the utmost comfort and luxury. Whether you're attending the Candlelight Tour, First Night Raleigh, or any other magical event, we're here to make your journey as memorable as the destination. So, book your ride with Triangle Corporate Coach and let the holiday spirit infuse every moment of your celebrations!