The Simplest Booking Platforms
Try Triangle Corporate Coach New App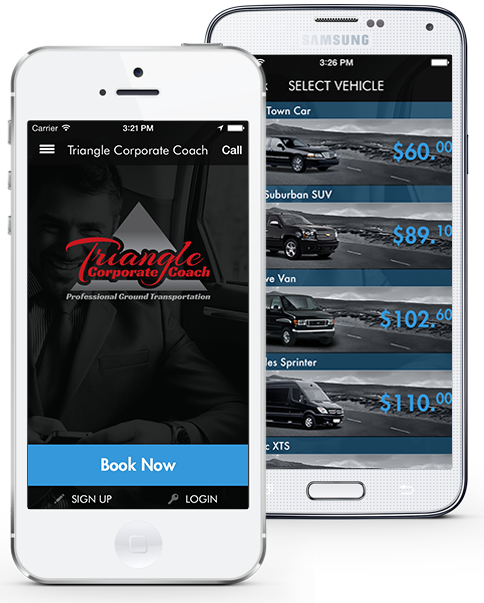 Triangle Corporate Coach is proud to present our new app, designed to make your bookings even easier while you are on the go. Our free app is available for download for your Android and iPhone smartphones. Packed with quality features to make planning and booking of your next ride more simple than ever before.
Triangle Corporate Coach – Download The App Now:

Our Apps and Online booking lets you place your reservations quickly and effortlessly. The user-friendly and intuitive design provides you precise and relevant information to make your next reservation. Our booking engine offers the most transparent reservation platform with no hidden costs or fees.