About Triangle Corporate Coach
Frequently Asked Questions
How can I book your limousine service?
Our booking system is simple. Click the Quotes & Reservations button in the top right corner of the screen to enter your details and see your transportation quote.
When do I receive my booking confirmation?
Normally, you will receive your confirmation through email just a few minutes after booking. 
How will my chauffeur be dressed?
Our chauffeurs are dressed in black suits, white collared shirts, Our gold signature ties and black polished shoes.
Will your company be able to track my arrival flight?
Yes, we track all incoming flight arrivals. In most cases we can also determine if your departing flight is on-time, delayed, or been canceled.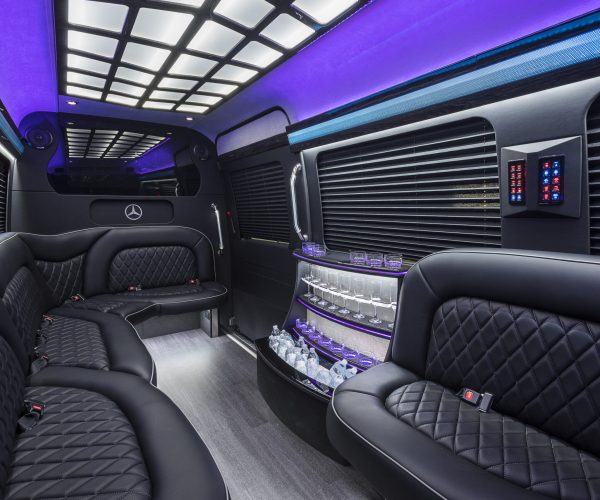 Does Triangle Corporate Coach follow Local, State, and CDC guidelines to prevent the spread of (SARS-CoV-2) better known as COVID-19?
Triangle Corporate Coach follows local, state, and CDC guidance to prevent the spread of COVID-19. All employees, and Chauffeurs are required to wear masks in our facilities and when performing rides. All vehicles are detailed daily, sanitized, and wiped down after each trip. In addition, we also apply an electrostatic disinfectant to further eliminate the spread of germs.
What is your cancellation policy?
All charter and hourly services require a 1 week prior to pick-up cancellation notice. If you wish to cancel your reservation (sedan or suv) please call at least 3 hours before your scheduled service, or email at least 4 hours before your scheduled service (local transportation only). If cancellation requests are not received within the cancellation period the full amount for the service will be charged.
How much deposit is needed to secure Bus and Hourly reservations?
For charter and hourly services, a 50% credit card deposit is required at time of booking. All deposits are non-refundable and will be credited to the balance of service.
Do the vehicles have WiFi?
Our vehicles are all capable of creating a WiFi connection, we just ask the person reserving the vehicle to give us notice as to whether or not you will be needing it.
What all do I need to provide to secure a reservation?
All reservations require a credit on file which will be authorized at time of booking.
What payment do you accept?
We accept all major Credit Cards and PayPal. We do accept checks however checks must be received and deposited prior to securing your reservation.
Is smoking allowed in your vehicles?
No. We have a strict No-Smoking policy within the walls of this company.